The gold standard in dramatic age reversal has long been the facelift, which lifts and tightens the entire face. The aged and saggy skin, muscle and fat are repositioned to restore a youthful and refreshed look. Lines, wrinkles, bags and droopiness are all addressed. Chicago plastic surgeon, Dr. Karol Gutowski, believes in a more realistic, natural-looking facelift and works closely with the patient to achieve the desired look. The ultimate goal of the facelift is to erase years off of the patient's face and restore lost confidence without the face appearing overly tight or worked on.
Reviews
"I feel natural, and I can't put a price tag on how I feel with self confidence - After having 4 kids naturally I was uncomfortable with how my body looked. Nursing had depleted my breasts and my belly button still stuck out like I was 9 months pregnant. My husband and I agree that my body needed some attention. I needed a breast augmentation and surgery to push my belly button back in. After an intensive research process which also included 4 in-person consultations in..."
- B. /
RealSelf /
May 28, 2017
"They provide an exceptional service! Nice and friendly Staff (Ellen, Myrella, Jocelin, Marina & Dr. G.) I have been going for years and my procedures are always quick, easy, and most important... pain free. I was very impressed with Jocelin; she was very informative and has a wide knowledge about machines and procedures. I would definitely recommend aFresh Med Spa, you won't regret it!"
- F.V. /
Google /
Oct 04, 2019
"My second procedure with Dr G. First a mommy makeover, now neck and eyelids. Love the results!"
- B. /
Healthgrades /
Oct 04, 2019
"My first procedure with Dr Gutowski was a few years ago, a Mommy Makeover that changed my life! The tummy still looks great and my breasts feel natural. But then my face needed some work. Dr G's talent with fillers gave me hope. Over the last 3 years, some well placed Botox, Bellafill and Restylane at Afresh Medical Spa did the trick. Then this year, he fixed my upper eyelids and did liposuction on my neck at the same time - all done awake in his office facility in less than 2 hours. What a difference it made (my younger sister is jealous). The staff is awesome and Ellen makes sure everything is done "concierge style". Will be having my face treated with a CO2 laser this winter."
- B.C. /
Google /
Oct 04, 2019
"I remember looking in other states to get a surgeon as I did extensive research on my procedure. I decided to go with Dr. Gutowski. I was nervous because I'd never had surgery performed. It was one of the best decisions I could have made. The surgery was amazing and went smoothly. I trusted him to give me his honest opinion on what he could do. He consulted with me and we did it. I'm very pleased of the outcome. I would highly recommend Dr. Gutowski. If you are looking for an honest talented surgeon who follows up with you he is your man!"
- B.S. /
Google /
Oct 03, 2019
Previous
Next
The technique used during a facelift is dependent on the patient's facial features and conditions. Most surgeons will always aim for the less invasive technique, but some patient cases are severe and will require internal tissues, fat and skin to be manipulated. Patients must also understand the procedure in detail, including the level of invasiveness, placement of incisions, what layers of tissues will be corrected, and what risks may be associated with the surgery before moving forward.
Also referred to as the cutaneous facelift, this technique removes excess and loose skin to create a tightened look. The remaining skin is repositioned to lift sagging cheeks and jowls. It also improves the profile along the jaw line. With this facelift technique, the muscles or fat tissues are left untouched. As the treatment focuses on the skin only, recovery is quick. This is ideal for those who still have good tone muscle and distribution of fat, but find the skin losing elasticity in some areas.
Traditional Facelift (SMAS)
SMAS is the superficial musculo-aponeurotic system, which is a muscle complex that is primarily active when it comes to facial expression. With normal wear-and-tear due to age, gravity and personal habits, muscle tissue loses its form and becomes displaced significantly for those over 50. This particular facelift is considered the standard when it comes to this cosmetic procedure. With lengthy incisions on the side of the face, from the temple to the lower hairline behind the ear, the skin will be peeled and lifted to reshape contours. If there is excess fat and skin, these will also be removed.
For those who have severe cases of drooping and skin folds that are normal with aging and extensive sun exposure, a deep plane lift may be the best approach. This is especially true for those whose facial profiles need extensive reshaping on areas that typically have the volume and tight contours. This involves a highly specialized skill set and the plastic surgeon must be carefully selected as the nature of procedure has a high chance of damage to the facial nerves.
Also called as a short-scar facelift because of the shorter incisions made, a mini lift is a quick treatment that corrects the middle and lower face. Many patients initially consider this technique, but this doesn't correct any severe issues and usually renders short-term results. Patients who undergo this procedure are most likely to also stage a full facelift as a final step to fully rejuvenate and reshape the face to its youthful curves.
All facelift procedures are performed in an accredited surgical facility with general anesthesia. Even though this is considered an outpatient procedure, there are some cases where the patient stays overnight for monitoring. It is normal to experience bruising and swelling after the surgery, and patients will feel as if their face is being pulled tight. This subsides within a couple of weeks. Optimal results will be evident after several months. It is important that activities are limited to help create a safe and quick healing.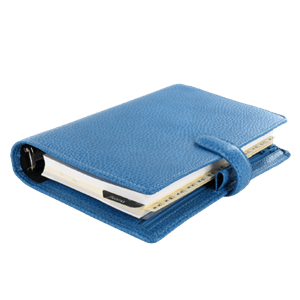 Plan Your Procedure
Procedure Recovery Location

Out-Patient
Contact Us
Cosmetic surgery is constantly evolving and always finding ways to minimize the invasiveness of procedures. There are countless options that are considered less invasive than a facelift, including wrinkle relaxers such as BOTOX®, injectable fillers, microdermabrasion and chemical/laser peels. These alternatives aim to correct signs of aging such as wrinkles, as well flatten and soften folds and contours. The effects, while effective, are often short-term lasting about 6 months to a year. Although these procedures can be safely repeated, for some, a facelift may be a better, more permanent option.
Immediately following a facelift procedure, the patient will feel tightness and a pulling sensation. This is normal as the facial tissues, skin and muscle adjust to their new positions. It is important to choose a reputable plastic surgeon that has years of experience in facial cosmetic surgery. A doctor with experience in facial surgery will create natural, smooth results that will last for years to come.
A tradional facelift requires a long cut from the temple to the lower hairline, but the scars will be well concealed within the hairline and natural creases on the face. With the lesser invasive techniques, the scars heal pretty well and will almost be completely invisible to the naked eye.
Anyone can consider a facelift as soon as evidence of aging starts taking a toll on the skin. Generally, patients who are age 50 to 70 consider a facelift. Personal habits and environmental conditions can impact the skin and there are patients who are only 40 that are also good candidates for a facelift.
Related Procedures
Related Post