When diet and exercise fail to get rid of that stretched out skin in the lower stomach area, then a tummy tuck might be in store. This surgery removes unwanted fat and skin and then tightens the skin around the stomach area for a flatter, firmer stomach. Chicago plastic surgeon, Dr. Karol Gutowski, performs the tummy tuck for both male and female patients who are at or near their ideal weight but require additional help. A tummy tuck is a popular surgery for women post-pregnancy and also for patients who have lost significant amounts of weight.
No Drain Tummy Tuck
Chicago tummy tuck expert Dr. Gutowski has perfected a faster healing approach that allows patients to recover faster and safer. The addition of tension sutures secures the incision, which prevents fluid accumulation without the use of drains which are common with this procedure. In many cases, several drains are placed within the surgical site and they stay in place for up to 3-4 months until a significant decrease in fluid has been attained. With the "no drain" approach, progressive suturing secures the surgical area and prevents draining or fluid leaking for a faster recovery process. Countless patients have undergone abdominoplasty surgery with Dr. Gutowski and have remarked about how minimal the recovery process was, resulting in an earlier resumption of posture and physical activity, while attaining gorgeous, lasting results.
Tummy Tuck Reviews
"Much Needed Tummy Tuck, MR, & Lipo After 10lb Baby, 37 Mom of 2 - Chicago, IL - Throughout this entire process Dr. G has been AMAZING. From his awesome Coordinator Ellen to his wonderful bedside manner, he has been the most patient, responsive, and friendly doctor. From the first consultation he was honest about expected results, provided in detail what to expect and made himself available if I had any questions. After the procedure he personally followed up with me to see if I was ok and once again made himself available if I had any problems, questions, or concerns. I am extremely pleased with my results and I would HIGHLY recommend Dr. Gutowski to anyone in the Chicago area seeking a procedure."
- T. /
RealSelf /
Jan 20, 2016
"Second Visit to Dr G!!! I Love This Man - Chicago, IL - Words cannot describe how blessed I feel to have met Dr.G. I have never met a doctor ego truly loves what he does. I have never reviewed anything, but Dr. G was beyond worth it."
- V. /
RealSelf /
Apr 21, 2016
"Tummy Tuck with Lipo 55 Year Old - Oak brook, Illinois - Dr. Gutowski is one of the best plastic surgeons in the Chicago area (if not the best). His skills are unmatched, but it's his kindness, availability and support that set him apart. He listens to his patients and delivers on his promises! He always made time for me and never made me feel as though I was a burden."
- M. /
RealSelf /
Aug 24, 2016
"56 Year Old Women. Lost 90 Pounds on my Own - Chicago, IL - Dr. Gutowski was so passionate about his work. I felt safe and informed at all times. I had received all my before and aftercare instructions immediately. I had almost ten hours of surgery and walked out of surgery center that day. The recovery took awhile but the pain was manageable. The doctor answered all calls and emails personally. Amazing job!"
- M. /
RealSelf /
Sep 11, 2016
"Tummy Tuck - Dr Gutowski is the best surgeon ever God bless his hands I had 10 kids and was left with excessive ugly sagging abdomen n thabks to Dr G im a different person I had some issues because of my insecurities but Dr G was sooo professional he even made a hiuse visit to attend my needs he is an excellent surgeon n I would have another procedure with my eye God bless him n his staff"
- R. /
RealSelf /
Oct 30, 2016
Previous
Next
In patients who undergo a full tummy tuck, the incision is made from hip to hip just over the pubic area. This results in a scar line that is horizontal and can be hidden when wearing undergarments. It is commonly performed on women with significant skin folds after multiple pregnancies. This technique allows the surgeon access to a large portion of the abdomen while repositioning the belly button so that its placement appears natural. Liposuction is performed to remove excess fat preceding the skin tightening portion. The internal abdominal muscles are secured for a firm, toned appearance.
An alternative to the traditional technique is the mini tummy tuck, which is also known as a "Brazilian tummy tuck." The difference is that ideally the patients that undego this procedure are already in relatively good shape with a healthy skin tone, but still have loose skin on the lower abdomen. Unlike the full tummy tuck, the belly button is unaffected and the incision is smaller. Liposuction is used (if needed) to remove excess fat, and the loose skin is removed and pulled tight.
In cases when major skin tightening and body contouring is needed, an extended tummy tuck is recommended. This is a necessary technique for patients who have undergone a significant weight loss. It was developed after some patients noted that even after a full tummy tuck, the parts surrounding the abdomen still showed excessive folds of skin. The incision may extend around the navel, flank and lower back depending where skin tightening is necessary. Liposuction is still used and excess skin is trimmed then tightened. Similar to a full tummy tuck, the belly button is repositioned.
A tummy tuck is done under general anesthesia. It is an outpatient procedure, but an overnight stay can be required specific to complex cases. As with any other surgery, abdominoplasty comes with risks so it's best to discuss any health conditions you have prior to surgery. After surgery, pain medications are provided and a compression garment is worn. The patient will need to rest up to 48 hours. From then, it is recommended that patients make a concerted effort to move around to help blood circulation and reduce the risks of blood clot complications. Recovery may take up to 6 weeks.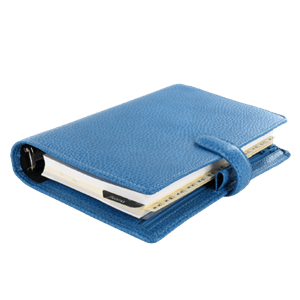 Plan Your Procedure
Procedure Recovery Location

Out-Patient
Contact Us
Tummy tucks are reserved for patients who have stretched, loose skin in the lower abdomen as a result of pregnancy or obesity. Liposuction, on the other hand, is for those who want to remove excess fat in the abdomen but still have a healthy skin tone. During the initial consultation, we will provide a thorough assessment and determine if liposuction alone is all that is needed, or if a tummy tuck will provide the best results.
Normally, abdominoplasty is performed to improve loose skin and excess fat around the abdomen area. However, sometimes other cosmetic procedures, such as breast augmentation or a breast lift are done to further improve the overall look and feel of the body. When this combination type surgery exists, it is known as a "mommy makeover". It is very popular among women after pregnancy who wish to get their pre-pregnancy body and shape back to normal.
Unfortunately, with a tummy tuck surgery, scars are unavoidable. However, extra measures are taken to make sure that scarring is minimal. The incision line is placed in areas that can be concealed by undergarments. Previous C-section scars will be incised in the same spot for the tummy tuck. During the healing process, we will provide a post-operative protocol that includes scar treatment to help assist the scars in becoming less visible.
Pregnancy After Tummy Tuck?
It is our recommendation that women who decide to have more children delay a tummy tuck procedure. The stretching of the skin as a result of another pregnancy can reduce the positive outome of this procedure.
Related Procedures