As a very common skin issue, scars can be located anywhere on the body and face. In some cases, a scar is a reminder of a wound that once existed or another condition that caused a disruption to the skin's surface. While most scars are not a problem, some scars are unappealing and unsightly. They can be too big or too wide, bumpy, dark, raised, or recessed. Depending on where the scar is located and its condition, scar revision surgery may be needed to improve its appearance. Chicago, IL board-certified plastic surgeon Dr. Karol A. Gutowski offers scar revision surgery, which is an elective treatment that works to reduce the size and improve the appearance of your scar.
There are several types of scars that can exist on the body that patients wish to improve through cosmetic treatment. The type you have can dictate the best technique to address it. The most common types of scars Dr. Gutowski treats are:
Superficial Scars
These are the subtlest type of scars. They do not cause any issue other than an unsightly appearance.
Keloid Scars
These scars are more noticeable in size and can be sometimes painful. The skin around the scar tends to be discolored and reaches beyond the edges of where the wound once existed.
Hypertrophic Scars
This type of scar can also be large in size. They may become thicker and grow bigger over time; however, they do not commonly expand beyond the wound site.
Contracture Scars
This type of scar is considered more complex as it forms over a bigger area of skin. A burn is an example of this type of scar. Many times a contracture scar feels stretched and also restricts movement in some patients.
Reviews
"I feel natural, and I can't put a price tag on how I feel with self confidence - After having 4 kids naturally I was uncomfortable with how my body looked. Nursing had depleted my breasts and my belly button still stuck out like I was 9 months pregnant. My husband and I agree that my body needed some attention. I needed a breast augmentation and surgery to push my belly button back in. After an intensive research process which also included 4 in-person consultations in..."
- B. /
RealSelf /
May 28, 2017
"They provide an exceptional service! Nice and friendly Staff (Ellen, Myrella, Jocelin, Marina & Dr. G.) I have been going for years and my procedures are always quick, easy, and most important... pain free. I was very impressed with Jocelin; she was very informative and has a wide knowledge about machines and procedures. I would definitely recommend aFresh Med Spa, you won't regret it!"
- F.V. /
Google /
Oct 04, 2019
"My second procedure with Dr G. First a mommy makeover, now neck and eyelids. Love the results!"
- B. /
Healthgrades /
Oct 04, 2019
"My first procedure with Dr Gutowski was a few years ago, a Mommy Makeover that changed my life! The tummy still looks great and my breasts feel natural. But then my face needed some work. Dr G's talent with fillers gave me hope. Over the last 3 years, some well placed Botox, Bellafill and Restylane at Afresh Medical Spa did the trick. Then this year, he fixed my upper eyelids and did liposuction on my neck at the same time - all done awake in his office facility in less than 2 hours. What a difference it made (my younger sister is jealous). The staff is awesome and Ellen makes sure everything is done "concierge style". Will be having my face treated with a CO2 laser this winter."
- B.C. /
Google /
Oct 04, 2019
"I remember looking in other states to get a surgeon as I did extensive research on my procedure. I decided to go with Dr. Gutowski. I was nervous because I'd never had surgery performed. It was one of the best decisions I could have made. The surgery was amazing and went smoothly. I trusted him to give me his honest opinion on what he could do. He consulted with me and we did it. I'm very pleased of the outcome. I would highly recommend Dr. Gutowski. If you are looking for an honest talented surgeon who follows up with you he is your man!"
- B.S. /
Google /
Oct 03, 2019
Previous
Next
Adults or children who have a scar that is bothersome, unsightly, or causes self-consciousness and insecurity may be good candidates for scar revision treatment. It is important for patients who get this procedure to be aware that while this treatment is meant to improve the appearance of the scar and reduce its size, it will not make it fully disappear. The type of surgery selected will be contingent on where your scar is located, the type of scar it is, and the size, shape, and depth of it. There are a number of methods that can be used and combined to greatly reduce and improve the overall appearance of your scar.
Surgery to revise scars is typically done using a local anesthetic, depending on the extent of the procedure. For thick or bumpy scars, a shave excision can be done to level and even out the scar. IPL can usually be used in these cases to lighten the scar and make it less noticeable. Scars that are larger and raised may be reduced in size using an elliptical incision, which removes the scar and some of the tissue and skin around it. The skin is then stitched close with a new, clean line. For scars that were caused by poor closure, this can create a dramatic improvement. Large scars or contracture scars sometimes will include a skin graft or tissue expansion so that the old scar can be eliminated, allowing healthy skin to be sewn together. In some cases, it is not the size or shape of the scar that is the concern, but instead, the color or texture. There are many state-of-the-art noninvasive laser treatments that can improve the color and visibility of a scar without a surgical procedure. Also, if you have a recessed scar or one that appears "pitted," Dr. Gutowski may also discuss an injectable dermal filler product to create a more natural, even skin texture.
After a scar revision procedure, wound care is the most important component of the post-treatment process. Dr. Gutowski will give very specific rules and suggestions to help you take care of your incision so that the new scar is smaller, lighter, and thinner. Keep in mind that the scar won't be fully removed, but most scar revision surgeries can create a natural, softer appearance.
Frequently Asked Questions
Does scar revision eliminate the original scar?
Scar revision surgery can significantly improve the appearance of an existing scar. It is important to have realistic expectations. The scar may not completely disappear, but it will look dramatically improved. Post-surgery care is very important when it comes to scar revision. Patients must adhere to the proper wound care protocol to promote better healing of the new wound resulting in a less visible scar.
Are there nonsurgical options for scar revision?
Not all scar revision treatments need surgery. Some scars that are smaller and that reside flat on the surface may be improved with a laser treatment, such as IPL. In addition, a scar that is pitted or recessed could look much better with an injectable filler. Surgery is only used for larger scars to recreate the incision and make it a cleaner, thinner, less noticeable line.
Does scar revision hurt?
Since some form of a local numbing ointment or anesthesia is used, patients generally experience little to no discomfort during treatment. After the procedure has been completed, you may feel itchy or experience minor swelling as the area heals, but overall, discomfort is usually not a factor.
What about sun exposure?
It is critical that once your scar has been treated to aesthetically look better to avoid sun exposure. Using a high-grade SPF is important when your skin is exposed to the sun so that discoloration of the treated area does not occur.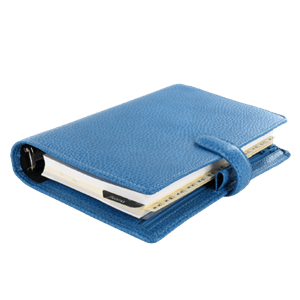 Improve Your Scar's Appearance
If you have an unattractive scar that bothers you, Dr. Gutowski offers many procedures to make it less obvious. After assessing the size, shape, depth, and type of scar you have, a revision treatment will be created to help improve its appearance. Using surgical and nonsurgical treatments, Dr. Gutowski will adjust the scar area and skin around it for a more normal and natural appearance. We invite you to call our Chicago, IL plastic surgery center to schedule your scar assessment and consultation.