Belotero is a dermal filler derived from a naturally occurring substance in the body, hyaluronic acid, and is used to treat various parts of the face. The filler transforms mild to severe lines and wrinkles around the nose and mouth, known as nasolabial folds, as well as lines around the lips. Chicago plastic surgeon, Dr. Karol Gutowski, uses Belotero since it's one of the lightest weight dermal fillers around. Due to this, it gets absorbed into the skin's tissue more efficiently, which provides natural-looking results and facial movements aren't affected like with some other fillers.
Belotero can provide immediate results, but they are temporary, usually lasting around 4-6 months.
Belotero is often a single-session treatment that lasts up to 30 minutes, sometimes even less. Patients may experience pain is similar to any other injection treatments. A topical anesthetic may be applied to minimize discomfort during the session. The amount of medication, formulation and injection spot vary considering each patient's circumstances. The entire process is repeated every 6 to 12 months as the formulation is naturally absorbed by the body.
Reviews
"I feel natural, and I can't put a price tag on how I feel with self confidence - After having 4 kids naturally I was uncomfortable with how my body looked. Nursing had depleted my breasts and my belly button still stuck out like I was 9 months pregnant. My husband and I agree that my body needed some attention. I needed a breast augmentation and surgery to push my belly button back in. After an intensive research process which also included 4 in-person consultations in..."
- B. /
RealSelf /
May 28, 2017
"Great bedside manner, great staff, great results! - From the very start, my experience with Dr. G and his staff was nothing but excellent! I reached out to several plastic surgeons inquiring about a non-surgical nose job, and although they all reached out within 1-2 days, Dr.G's office demonstrated excellent patient care right off the bat. Their patient coordinator, Ellen, called me and allowed me to come in for a consultation during a time..."
- M. /
RealSelf /
Jan 22, 2019
"Scar Revision Was Huge Success - I had scar revision done on 2 large scars in my abdomen. I had 3 major operations 10 years ago that left me with horrible scars. For years I hated the way they looked and I would ask doctors if they can fix it. I always heard the same thing that no one can fix that. Well Dr Gutowski proved them all wrong. I found Dr Gutowski while doing extensive research on qualified surgeons. He was amazing..."
- E. /
RealSelf /
Jan 21, 2019
"Just got Botox here and had such a great experience. Super clean and bright office, and everyone is super friendly. The doctor took his time with my consultation and wasn't pushy about anything. He took his time to go over any concerns and questions before asking if Botox was something I still wanted to do. He made conversation and made sure that I left without any questions or concerns, and if I did even after I left, to call or stop back in. Will definitely be back."
- A.M. /
Yelp /
Jan 17, 2019
"Amazing experience! - Dr. Gutowski is Amazing, Very knowledgeable & there for me every step of the way with every call & visit I couldn't have asked for a better Dr. His assistant, Ellen was just as amazing with answering every question & there for me also. The River North Surgery Center was also an amazing experience from the moment we walked in the door to the compationate nurses. The A..."
- 5. /
RealSelf /
Oct 14, 2018
Previous
Next
Since this is a noninvasive treatment, patients will be able to go back to their normal routine shortly after the injection. Some swelling and redness may be present, but these usually subside after a few hours. Strenuous activities must be avoided for at least 1 day. The results are evident immediately, and can last from 6 months to 1 year. Generally, the skin treated will appear smooth with a rejuvenated glow that makes facial features look young and fresh.
There are a number of available injectable fillers that are hyaluronic based in the market today. However, Belotero is best known for its function to correct severe wrinkles commonly found around the nasolabial folds. Other fillers will be discussed during the initial consultation with the doctor to highlight the advantages of each, and the best approach to the patient's facial features and cosmetic concerns.
Belotero is hyaluronic-acid-based filler that is FDA approved. It is backed with years of extensive testing for its function and safety. Since hyaluronic acid is a substance processed naturally in the body, it is a solution that integrates well with the underlying tissues, and provides great results in terms of adding volume and promoting skin hydration.
BOTOX works in a way that once injected, the skin will appear smoother and softer because the solution is a muscle relaxant. It freezes the muscles beneath the skin where it was injected. However, it doesn't add any volume to the area. Belotero, like other injectable derma fillers, can provide the same results as BOTOX, but works in a way that it adds more volume so that it stretches the skin to make it appear more youthful and smoother with wrinkles becoming less evident.
In most cases, yes. Since Belotero is made of hyaluronic acid, a substance that occurs naturally within the body, the injected solution normally gets absorbed. It is recommended to maintain injections every 6 months to 1 year to supplement the loss of volume. Some patients initially opt for derma fillers to see if cosmetic enhancements will look and feel before proceeding with more permanent and invasive procedures such as facelifts.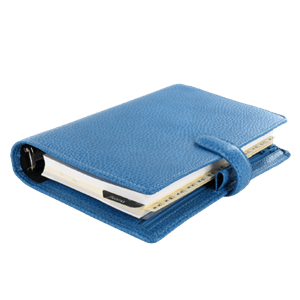 Plan Your Procedure
Procedure Recovery Location

Out-Patient
Contact Us
Related Procedures