A newer form of liposuction, water-assisted, or Body Jet Water Lipo, removes unwanted fat by using a stream of pressurized saline solution to loosen the fat. The fat is then removed with a cannula, or metal tube. Chicago Water Lipo Specialist, Dr. Karol Gutowski, is able to advise those considering liposuction as to which technique is best for them.
Reviews
"I feel natural, and I can't put a price tag on how I feel with self confidence - After having 4 kids naturally I was uncomfortable with how my body looked. Nursing had depleted my breasts and my belly button still stuck out like I was 9 months pregnant. My husband and I agree that my body needed some attention. I needed a breast augmentation and surgery to push my belly button back in. After an intensive research process which also included 4 in-person consultations in..."
- B. /
RealSelf /
May 28, 2017
"I love coming to aFresh everyone is so friendly i love how clean it feels Inside. I love getting to talk with Dr Julia Kerolus she is so unbelievably intelligent, caring and you can tell how passionate she is about her job. I just recently started going here for Xeomin which I had never heard of until she educated me on it. It basically is similar to botox but without the extra proteins it's more pure and that means there is a lower chance of developing resistance that can limit its desired effects. Julia does such a great job I'm always happy with the results and she is always so kind calling to check in on me afterwards. They definitely have gained a long-term client I won't be going anywhere else."
- K.M. /
Google /
Sep 08, 2019
"Smart Lipo (three areas) done by Dr. Gutowski, very happy with results."
- R.K. /
Facebook /
Aug 28, 2019
"Dr. Kerolus has done Botox for me 3 times now, and her technique is honestly painless. She is very thoughtful and precise, and the results look completely natural. Not to mention, she is very knowledgeable and listens to the beauty concerns you want to address overall. I've had filler and non-surgical nose job with Dr, Gutowski, and could not be happier. He is slow and meticulous about shaping where he directs the filler, and takes his time. Ellen and all of the staff are so friendly here, you will enjoy coming in!"
- H.R. /
Google /
Aug 23, 2019
"I needed help with my pendulous earlobes, and I asked Dr. Julia Kerolus to evaluate them and make a plan. She met with me and covered my hopes and expectations and explained what she could do surgically. I was fully aware of what to expect and the outcome was perfect. The actual earlobe reduction procedure was in the office, took about 14 minutes, and was actually a pleasant experience. I would do it again in a minute...but my earlobes look so great, I don't need to!!!!"
- M.R. /
Google /
Aug 02, 2019
Previous
Next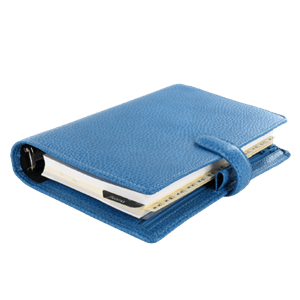 Related Procedures