If a patient requires additional volume in one or more body parts, a fat transfer, or fat grafting, is a cosmetic surgery that redistributes fat. Chicago plastic surgeon, Dr. Karol Gutowski, uses liposuction to remove fat from an area with ample fat to inject into less voluminous areas. Before the fat is redistributed, it is first purified and then can be added to various parts of the face, lips, buttocks and/or breasts. The results are natural-looking and can be tailored to achieve the patient's desired look. Even though the fat transfer's results are long-lasting, they are not permanent.
Fat Transfer Reviews
"36 Years Old No Kids - Chicago, IL - Doctor G and his team are awesome. He will let you know what to do and what not do to! Honesty goes a long way! Thank you Doctor G"
- J. /
RealSelf /
Mar 11, 2016
"56 Year Old Women. Lost 90 Pounds on my Own - Chicago, IL - Dr. Gutowski was so passionate about his work. I felt safe and informed at all times. I had received all my before and aftercare instructions immediately. I had almost ten hours of surgery and walked out of surgery center that day. The recovery took awhile but the pain was manageable. The doctor answered all calls and emails personally. Amazing job!"
- M. /
RealSelf /
Sep 11, 2016
"Total artist! Wonderful experience! - I would recommend Dr. Gutowski to anyone! Total professional and artist! Wonderful bedside manner, caring, and skilled! Dr. G went above and beyond with my procedures. I had a body lift, breast lift, lipo, and fat transfer to breast. I was up the same day. I believe due to no drain use and a great surgery center- River North Surgery Center! Ellen, his business manager, makes everything seamless! Worth the drive or flight to see this doctor!"
- R.B. /
RealSelf /
Apr 07, 2017
"Rating: 5 Your Feedback: I've had a few consults with other plastic surgeons, all of whom were nice and professional, but there was something different about Rejuvenate Med Spa and Dr. Gutowski. First, everyone at the front desk was incredibly friendly and welcoming. Ellen, the surgical manager has a spirit and manner that is extremely engaging; it's as if we'd been friends for years. Dr. Gutowski is knowledgeable, professional and engaging, and has an ability to put one at ease immediately. I knew immediately that he was going to be the doctor to perform my procedure. I did my research prior to my consultation and it was clear to me that Dr. Gutowski is using the latest in all procedures. He was also honest with me about what procedures he thought I would benefit from and which I would not, which I appreciated. Ellen followed up immediately with me on prices and additional information. I couldn't be happier and can't wait for my new body!"
- M /
Office Visit /
Apr 10, 2016
"I had SmartLipo and fat transfer with Dr. Gutowski about a month ago and am extremely pleased with my results. Right from the beginning, Dr. Gutowski made me feel comfortable. He was professional and down to earth throughout my entire experience. During the procedure, I felt that he was thorough and conscious of my needs. My results look fabulous. My scars are well hidden and tiny. I would highly recommend Dr. Gutowski and Rejuvenate Med Spa for SmartLipo, fat transfer, or any other cosmetic procedure. I plan on returning for a "Mommy Makeover" after I have children."
- NC /
Google /
Apr 09, 2016
Previous
Next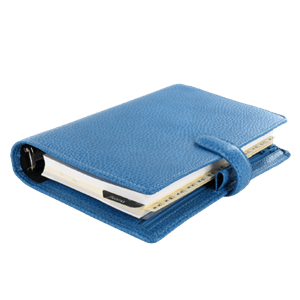 Related Procedures