Whether a patient wants an improved look or to get the look of their favorite celebrity, butt augmentation can be the right choice. With this surgery, the butt is enhanced through a silicone implant that is designed to add volume and roundness, resulting in a fuller, shapelier butt. Chicago plastic surgeon, Dr. Karol Gutowski, advises implants for thinner patients who don't have enough natural fat for the fat transfer method. Implants also provide more dramatic results where the butt can be enlarged quite extensively. Overall, the implants will have a natural look and feel to them.
During the initial consultation, the body will be evaluated to determine if the patient is a better candidate for a fat transfer or implants. For those who are thin with low fat volume, an implant will be advised. During this process, the buttock is fitted with a soft silicone implant on top of the bone area, and under the muscle. We will discuss the type of implants during the consultation before any decision is made. The decision for the shape and size of the gluteal implants is made based on the individual desires and the general body type of the patient. For those who are wondering how implants will look and feel, the technology advancement of today produces implants that are natural and safe for long-term use.
Reviews
"I feel natural, and I can't put a price tag on how I feel with self confidence - After having 4 kids naturally I was uncomfortable with how my body looked. Nursing had depleted my breasts and my belly button still stuck out like I was 9 months pregnant. My husband and I agree that my body needed some attention. I needed a breast augmentation and surgery to push my belly button back in. After an intensive research process which also included 4 in-person consultations in..."
- B. /
RealSelf /
May 28, 2017
"Great bedside manner, great staff, great results! - From the very start, my experience with Dr. G and his staff was nothing but excellent! I reached out to several plastic surgeons inquiring about a non-surgical nose job, and although they all reached out within 1-2 days, Dr.G's office demonstrated excellent patient care right off the bat. Their patient coordinator, Ellen, called me and allowed me to come in for a consultation during a time..."
- M. /
RealSelf /
Jan 22, 2019
"Scar Revision Was Huge Success - I had scar revision done on 2 large scars in my abdomen. I had 3 major operations 10 years ago that left me with horrible scars. For years I hated the way they looked and I would ask doctors if they can fix it. I always heard the same thing that no one can fix that. Well Dr Gutowski proved them all wrong. I found Dr Gutowski while doing extensive research on qualified surgeons. He was amazing..."
- E. /
RealSelf /
Jan 21, 2019
"Just got Botox here and had such a great experience. Super clean and bright office, and everyone is super friendly. The doctor took his time with my consultation and wasn't pushy about anything. He took his time to go over any concerns and questions before asking if Botox was something I still wanted to do. He made conversation and made sure that I left without any questions or concerns, and if I did even after I left, to call or stop back in. Will definitely be back."
- A.M. /
Yelp /
Jan 17, 2019
"Amazing experience! - Dr. Gutowski is Amazing, Very knowledgeable & there for me every step of the way with every call & visit I couldn't have asked for a better Dr. His assistant, Ellen was just as amazing with answering every question & there for me also. The River North Surgery Center was also an amazing experience from the moment we walked in the door to the compationate nurses. The A..."
- 5. /
RealSelf /
Oct 14, 2018
Previous
Next
Recovery from a butt augmentation procedure where implants were used generally has a 2-3 week recovery period. Swelling and bruising is commong but this will only last for a few days. During this period, the patient must avoid putting weight on the buttocks. When sitting or lying down, the weight must be on the thighs or abdomen until the buttocks are fully recovered. The scarring will be mostly concealed as the incision is usually positioned in between the buttock cheeks. The patient will be able to go back to a normal routine after 1-2 weeks, and exercises may be resumed after 6 weeks.
The quality of the implants used and the expertise of the surgeon are very important factors when it comes to the aesthetic satisfaction after the procedure. The implants should look and feel natural especially after the swelling subsides. When done correctly, your buttocks will look as natural as someone who spent weeks at the gym.
This will depend on the patient's body and personal goals. Natural method of fat transfers is advised if the patient has enough fat deposits that can be grafted and reinstated in a deflated butt. However, if the patient is thin, an implant is recommended as there may not be enough fat to transfer. It is also important to note that fat transfers do not last forever, and eventually the body will reabsorb some of the fat. An implant offers a permanent solution. The pros and cons of both techniques must be discussed in detail so that the best decision can be made to meet the patient's overall goals.
In the first couple of weeks after surgery, the patient must not put any weight on the buttocks and should place the weight on the thighs instead. Once the pain and swelling subside, the patient will be able to sit and go back to their normal routine. A soft pillow in the first several months will help ease some pressure. The implants are placed on the upper part of the buttocks and so patients must not be anxious if they are sitting on the implants. Over time, the implants will take on a natural look and feel.
Any significant weight gain after a cosmetic buttocks surgery may compromise the surgical results. This is a concern especially after a butt augmentation because fats are deposited in the buttocks area first, which will affect the shape and contour the surgery already achieved. It is best to maintain a healthy lifestyle with good diet and regular exercise to ensure the long-term effect of this procedure.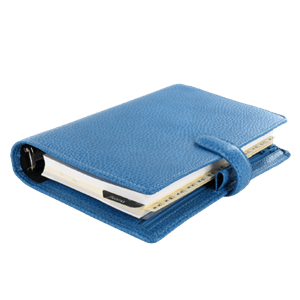 Plan Your Procedure
Procedure Recovery Location

Out-Patient
Contact Us
Related Procedures