Dysport treats moderate to severe lines and wrinkles above and between the eyebrows, known as frown lines, by stopping the muscle activity underneath the skin. The contractions of the muscles are responsible for causing wrinkling and signs of aging. While Dysport is similar to BOTOX, Chicago plastic surgeon, Dr. Karol Gutowski, can administer this treatment more precisely and effectively to prevent affecting unnecessary muscles. This helps to prevent that "frozen" look where the face appears unnaturally tight. Dysport provides beautiful, natural results, which last up to 4 months.
As Dysport affects nerve and muscular function, injection sites must be marked for the purpose of accuracy. This is to avoid any unintended muscle to receive a dose. A tiny needle is used and the product is injected into specific spots on the face. Normally, topical anesthetic is applied to help with any discomfort during treatment. The medicine can target fine lines or the deeper creases by means of adjusting the amount of medication. A typical session can last up to 30 minutes. Depending on how severe the skin condition is, multiple treatments may be recommended.
Dysport Reviews
"I purchased a Groupon for Botox and was really hesitant about the quality that I would find. However, I am really pleased with this organization. Maggie Romano is so knowledgeable about her products. She spent extra time educating me and her technique with Dysport injection left me unbruised and immediately looking better. She did not try to upsell any services but gave me honest advice about how much and what I can do with my aging skin. All of the staff is really friendly here and the brownstone atmosphere is cozy yet professional. I would definitely recommend Lincoln Park Aesthetics and especially Maggie Romano."
- J.B. /
Yelp /
Dec 28, 2015
"Today I had a wonderful visit with Maggie. I had originally made my appointment for Botox but ended up getting Dysport. She was very professional and knowledgable while spending a significant amount of time educating me on their products, showing me before and after photos and answering any questions. I look forward to going back soon!"
- J.H. /
Yelp /
Jan 28, 2016
"Hands down Maggie Romano is amazing! Not only is she down to earth, but completely honest on her professional opinion. I got dysport and lip fillers with her, I couldn't be happier:):):)She is a perfectionist! Thank you sooo much!!!!"
- D.S. /
Yelp /
Apr 04, 2016
"I'm very pleased with my Dysport and filler result!!!Maggie is very skilled and so professional, yet very sweet and beautiful, she made slight changes to restore my face to how it looked 10 years ago I had very little swelling that resolved within a few days.I will be visiting again soon,  Thank you Maggie! !!!"
- M.S. /
Yelp /
Apr 04, 2016
"When I was younger I got a burn which resulted in a large depressed (quarter sized) scar on the side of my face.  After two Bellafill treatments the scar has never looked better.   Maggie was gentle and the injection itself wasn't painful.  She explained the whole process, safety of the treatment, and what to expect.  I recently had engagement photos done, and I'm so happy I didn't have to be self-conscious of my scar.   I came to Lincoln Park Aesthetics looking for scar treatment, now I've been introduced to Dysport, tattoo removal, and skin care products.  I never thought I would be someone that would get Botox/dysport but I'm really happy with how much the wrinkles have improved.  It's easy to become a regular here, the staff is knowledgeable, treatments are efficient, products are noticeably different than what you buy at a regular store, results of treatment are life-changing."
- A.S. /
Yelp /
Apr 04, 2016
Previous
Next
One advantage to Dysport is that the results are visible within 2-3 days. Similar to any injection, mild swelling and redness may occur at the injection sites, but cold ice packs are applied immediately after the injection to help with this. After treatment, the patient will be able to go back to a normal routine without any downtime, but should refrain from any strenuous exercise for about 24 hours. Patients who have this treatment find results satisfying as the skin will appear softer and smoother.
Dysport, like BOTOX, is a safe alternative to correct facial wrinkles. Both of these drugs are known as muscle (or wrinkle) relaxers. Injectable fillers create a similar result, but the function behind the medicine is different. A filler works to add volume under the skin to improve facial fullness in areas where volume has been lost. This results in a smoother, softer surface. Many times, muscle relaxers are combined with an injectable filler to create maximum results.
Dysport and BOTOX are very similar to each other, both relax the underlying muscles to give the skin an appearance that is smoother. A couple of key differences are that Dysport diffuses faster than BOTOX and so the results become more evident sooner. Dysport has also been shown to work better in some areas of the face than BOTOX (for example, the crow's feet). This varies by patient.
The results following a Dysport injection will last about 4-6 months. It is common for patients to return every quarter for follow-up treatment.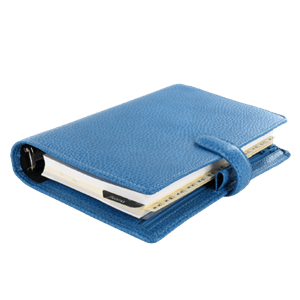 Plan Your Procedure
Procedure Recovery Location

Out-Patient
Contact Us
Related Procedures