Laser skin resurfacing is an effective way in treating sun damaged and aged skin by using a laser's heat to stimulate the growth of new skin. The heat damages and wounds the skin to initiate the growth of new skin cells to replace the damaged skin. Chicago plastic surgeon, Dr. Karol Gutowski, has experience in safely using multiple layers to remove skin layer by layer to treat a patient's particular condition. Not only is unhealthy, unattractive skin removed, but laser technology also stimulates collagen production, which aids in firmer, more toned, younger-looking skin.
Reviews
"56 Year Old Women. Lost 90 Pounds on my Own - Chicago, IL - Dr. Gutowski was so passionate about his work. I felt safe and informed at all times. I had received all my before and aftercare instructions immediately. I had almost ten hours of surgery and walked out of surgery center that day. The recovery took awhile but the pain was manageable. The doctor answered all calls and emails personally. Amazing job!"
- M. /
RealSelf /
Sep 11, 2016
"Tummy tuck - Dr gutowski has a great team and he is very down to earth, caring, and very skilled had what he does."
- Anonymous /
Vitals /
Apr 27, 2017
"DR Gutowski is absolutely great !!! Highly recommend"
- H.D. /
Facebook /
Apr 16, 2017
"Total artist! Wonderful experience! - I would recommend Dr. Gutowski to anyone! Total professional and artist! Wonderful bedside manner, caring, and skilled! Dr. G went above and beyond with my procedures. I had a body lift, breast lift, lipo, and fat transfer to breast. I was up the same day. I believe due to no drain use and a great surgery center- River North Surgery Center! Ellen, his business manager, makes everything seamless! Worth the drive or flight to see this doctor!"
- R.B. /
RealSelf /
Apr 07, 2017
"Dr G , Ellen and the entire staff are outstanding! Good not be happy with everything thus far and looking forward to continued visits!! Professional, efficient , effective and friendly.. what more could you ask for!!"
- S.H. /
Facebook /
Feb 06, 2017
Previous
Next
Procedure Technique

@headingTag>
Laser skin resurfacing uses controlled light beams with high intensity to vaporize and remove the upper layer of the skin. When the damaged, superficial skin is removed, it gives way for new skin to grow, which masks the face with a new layer of epidermis. Any pain during the procedure is managed with local anesthesia and/or sedatives to help the patient relax. The eyes will also be protected since lasers can be harmful to the patient's vision. Laser skin resurfacing's advanced technology allows accurate targeting of smaller areas so the surrounding skin is not affected. A session may take up to 2 hours depending on the patient's skin conditions.
Ablation vs. Non-Ablation

@headingTag>
Laser skin resurfacing may be aggressive, depending on the patient's aesthetic goals. The more aggressive the treatment (which is referred to as an ablative procedure) the more it wears away the epidermis to let new skin regeneration begin. Recovery with this technique may take up to 3 weeks. The lighter treatment, or non-ablative laser, does not remove any skin. It stimulates deeper layers of the skin to initiate an increased growth of collagen. With this treatment, there will be no downtime for the patient. Both techniques help the skin regenerate. As new layers of skin are developed, skin problems such as wrinkles, mild scars and discoloration are minimized.
Technical Variations

@headingTag>
There are two types of laser skin resurfacing: the CO2 and Erbium lasers. CO2 is the most popular type in this procedure. It is an ablative method which wounds the epidermis to give way for new skin growth and improve collagen development. The intensity of the laser beams with CO2 is high. Erbium, on the other hand, is a more gentle procedure that only removes superficial skin layers so the recovery period is quicker. Depending on the patient's skin condition and aesthetic goals, the doctor will recommend the laser that is more suitable for the patient to render better results.
During/After the Procedure

@headingTag>
Laser resurfacing is an outpatient procedure. There may be pain during treatment, so local anesthesia can be used to minimize the patient's discomfort. The doctor may also prescribe the patient a pain reliever after the procedure. The face may be bandaged after treatment. Since the epidermis is peeled away, the skin may appear red for several weeks. As it heals, crusting may be present. It is very important to follow the doctor's advice on skin care to prevent any scarring. It may take a few days before the patient can resume normal activities. It may also be beneficial to use an extra pillow when sleeping to ease any discomfort.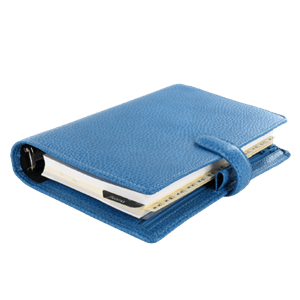 Plan Your Procedure
Procedure Recovery Location

Out-Patient
Contact Us
Laser Skin Resurfacing FAQs

@headingTag>
Negative Effects on Skin?

@headingTag>
Although the procedure will wear the skin surface away, there is a minimal risk of scarring, especially when post-treatment care is implemented. It is critical to find a reputable doctor or technician with comprehensive experience with laser skin treatments. It's important for the surgeon to understand different technologies affect different skin types. When done correctly, the result is a long-lasting healthy skin effective in combating signs of aging and skin damage.
Aside from the natural effects of aging, personal habits and environmental factors, results can be long lasting. Maintenance treatments may be considered as signs of aging get more and more significant over time.
Ablative or Non-Ablative?

@headingTag>
It depends mainly on the patient's skin condition and cosmetic goals. Another factor to consider is how quick the recovery period should be or if there should be no downtime for the patient. The doctor will discuss each treatment in detail and recommend the best approach that matches the patient's circumstances.
Related Procedures