BOTOX has set the standard for treating wrinkles as one of the first on the market injectable drugs used to smooth out facial lines and wrinkles. BOTOX treats the eyes (crow's feet), frown lines found between the eyebrows and forehead furrows, which are horizontal lines found above raised eyebrows. BOTOX is made from the botulinum toxin that temporarily paralyzes the underlying muscles, which are responsible for lines and wrinkles. For patients looking for immediate, temporary results, Chicago plastic surgeon, Dr. Karol Gutowski, recommends BOTOX since it lasts around 3-4 months.
Tiny doses of BOTOX are injected into the skin where wrinkles are noticeable. It is normally done in the doctor's office and the procedure can last from 15 to 30 minutes. The number of injections and dose amounts administered varies by patient depending on the severity of wrinkles. Patients are first marked with ink prior to the injection so that the practitioner can accurately inject the areas in need of wrinkle softening. This procedure does not create any discomfort other than a normal prick that comes with a small needle. A numbing cream may be applied to help with any discomfort. Patients will be able to go home right after treatment with no downtime from their normal routine.
Reviews
"I feel natural, and I can't put a price tag on how I feel with self confidence - After having 4 kids naturally I was uncomfortable with how my body looked. Nursing had depleted my breasts and my belly button still stuck out like I was 9 months pregnant. My husband and I agree that my body needed some attention. I needed a breast augmentation and surgery to push my belly button back in. After an intensive research process which also included 4 in-person consultations in..."
- B. /
RealSelf /
May 28, 2017
"Great bedside manner, great staff, great results! - From the very start, my experience with Dr. G and his staff was nothing but excellent! I reached out to several plastic surgeons inquiring about a non-surgical nose job, and although they all reached out within 1-2 days, Dr.G's office demonstrated excellent patient care right off the bat. Their patient coordinator, Ellen, called me and allowed me to come in for a consultation during a time..."
- M. /
RealSelf /
Jan 22, 2019
"Scar Revision Was Huge Success - I had scar revision done on 2 large scars in my abdomen. I had 3 major operations 10 years ago that left me with horrible scars. For years I hated the way they looked and I would ask doctors if they can fix it. I always heard the same thing that no one can fix that. Well Dr Gutowski proved them all wrong. I found Dr Gutowski while doing extensive research on qualified surgeons. He was amazing..."
- E. /
RealSelf /
Jan 21, 2019
"Just got Botox here and had such a great experience. Super clean and bright office, and everyone is super friendly. The doctor took his time with my consultation and wasn't pushy about anything. He took his time to go over any concerns and questions before asking if Botox was something I still wanted to do. He made conversation and made sure that I left without any questions or concerns, and if I did even after I left, to call or stop back in. Will definitely be back."
- A.M. /
Yelp /
Jan 17, 2019
"Amazing experience! - Dr. Gutowski is Amazing, Very knowledgeable & there for me every step of the way with every call & visit I couldn't have asked for a better Dr. His assistant, Ellen was just as amazing with answering every question & there for me also. The River North Surgery Center was also an amazing experience from the moment we walked in the door to the compationate nurses. The A..."
- 5. /
RealSelf /
Oct 14, 2018
Previous
Next
After treatment, mild swelling and bruising may appear on the injection spots. Patients are advised to limit exercise and to sleep in an upright position the same night as the treatment. The redness and swelling will only last for a few hours, but some patients may experience bruising for several days. There are bruising medications, such as Arnica, that patients can take a week prior to treatment to help minimize bruising. The results from a BOTOX treatment take 5-7 days to appear. When they do, the face will look smoother and brighter, and patients will feel rejuvenated by their fresh appearance.
When administered properly, BOTOX rarely causes any complications. With that said, it is still very important to find someone who has experience in handling this medication. Too much of the product can cause an undesirable outcome. A skilled practitioner will use just enough of the medication to effectively freeze the facial muscles that cause wrinkles while leaving nearby muscles unaffected. BOTOX is one of the most popular cosmetic treatments on the market today. It is safe and effective, and approved by the FDA. BOTOX is also used to treat other medical conditions such as squints, excessive sweating, uncontrollable blinking and migraines.
There is an ongoing trend where people who wish to have BOTOX treatments will gather together and administer the BOTOX doses themselves called 'BOTOX cocktail parties'. This is very risky. BOTOX, when administered incorrectly, may paralyze unintended muscles that can result in an abnormal facial appearance. BOTOX treatments should be done in a medical setting with an experienced, skilled injector.
In recent years, BOTOX has seen some competition as other drugs have been approved by the FDA and introduced to the aesthetic market. Dysport and Xeomin are muscle relaxers similar to BOTOX. Each has its specific trending function that can be addressed during the initial consultation. Sometimes, a combination of the drugs is used to treat various areas. For example, BOTOX for frown lines, and Dysport for crow's feet.
BOTOX and fillers are both popular cosmetic treatments with the ability to decrease wrinkles and smoothen facial areas. The difference with each is the way the substances function to create the rejuvenating effect. Injectable fillers add volume under the skin to fill hollow areas and decrease the appearance of wrinkles on the surface. BOTOX, on the other hand, relaxes the muscles underneath the skin so that the muscles cannot contract, allowing a softer effect on the surface. It is very common for patients to undergo treatment using both a muscle relaxer and an injectable filler to attain optimal results.
Today, practitioners are treating patients of all ages with BOTOX. For some individuals, for example those as young as 30, BOTOX is considered a preventative way to prevent facial wrinkles. For others (i.e. 40 years old and older), it is a rejuvenation effort to smooth the appearance of fine lines and wrinkles. Older individuals (55 and up) will still receive great benefit from having BOTOX injections, but for some, a facelift technique might be a better option to consider.
A BOTOX injection will last between 3-4 months. The treatment can be repeated every quarter and for most patients who receive this treatment, they usually come back for more. BOTOX is an effective, easy and safe way to minimize the appearance of facial wrinkles. Patients consider it a part of their normal beauty routine.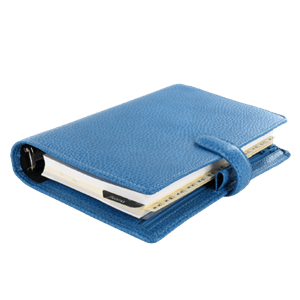 Plan Your Procedure
Procedure Recovery Location

Out-Patient
Contact Us
Related Procedures