In some cases, chest exercises are not enough to develop the pectoral muscles to a man's liking, so he can turn to pectoral implant surgery. The surgery places a silicone implant underneath the chest muscle in order to add definition for a more toned, contoured look. Chicago plastic surgeon, Dr. Karol Gutowski, offers this cosmetic procedure to his male patients who wish to have the rock hard chest with a natural look and feel. Since pectoral implants come in wide range of shapes and sizes, patients are able to work with Dr. Gutowski to create their best possible look.
Reviews
"I feel natural, and I can't put a price tag on how I feel with self confidence - After having 4 kids naturally I was uncomfortable with how my body looked. Nursing had depleted my breasts and my belly button still stuck out like I was 9 months pregnant. My husband and I agree that my body needed some attention. I needed a breast augmentation and surgery to push my belly button back in. After an intensive research process which also included 4 in-person consultations in..."
- B. /
RealSelf /
May 28, 2017
"I Had an Amazing Experience - Everything was so perfect, I'm so happy!!! I'm really recommending him so nice and very professional. Before I felt so insecure but now everything is perfect so now I can start feeling secure and I know what I want the procedure it's not that bad and not really painful."
- A. /
RealSelf /
Sep 17, 2018
"Friendly, Professional and In Touch - Dr. Gutowski is genuinely a warm, considerate and pays close attention to your goals. He took the time to review options with me, explained the procedure and made himself readily available Incase I had any questions that may come up after my consultation. He personally called me after my procedure to ask how I was doing. Dr. Gutowski is a true professional in his field, and keeps the human..."
- F. /
RealSelf /
Aug 02, 2018
"48;3 Kids ,had Horrible Scar from Apendix - Dr.Gutovski is just awesome.I had lipo with laser done few days before Full tummy tuck . This Doctor is very caring and takes care of his patients .You can feel that he is there for you with anything you need. For me this tummy tuck was important to get my self confidence back.I'm on my second day of tummy tuck recovery ,yesterday on day of the surgery Dr Gutovski came to see me at my home i..."
- G. /
RealSelf /
Dec 06, 2017
"Breast Augmentation - My experience with Dr. Gutowski was absolutely perfect. Before consulting with him, I had already visited 3 other plastic surgeons in the Chicago area and still wasn't set on any of them. Once I met with Dr. Gutowski, I knew right away he was going to be the surgeon I chose. He spent so much time with me explaining everything I needed to know about the procedure including the different i..."
- R. /
RealSelf /
Oct 17, 2017
Previous
Next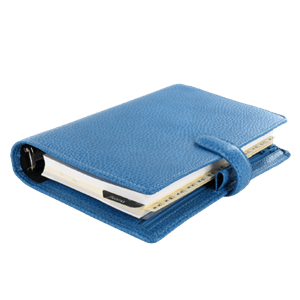 Related Procedures