In some cases, chest exercises are not enough to develop the pectoral muscles to a man's liking, so he can turn to pectoral implant surgery. The surgery places a silicone implant underneath the chest muscle in order to add definition for a more toned, contoured look. Chicago plastic surgeon, Dr. Karol Gutowski, offers this cosmetic procedure to his male patients who wish to have the rock hard chest with a natural look and feel. Since pectoral implants come in wide range of shapes and sizes, patients are able to work with Dr. Gutowski to create their best possible look.
Reviews
"I feel natural, and I can't put a price tag on how I feel with self confidence - After having 4 kids naturally I was uncomfortable with how my body looked. Nursing had depleted my breasts and my belly button still stuck out like I was 9 months pregnant. My husband and I agree that my body needed some attention. I needed a breast augmentation and surgery to push my belly button back in. After an intensive research process which also included 4 in-person consultations in..."
- B. /
RealSelf /
May 28, 2017
"Wouldn't go to anyone else - I saw Dr Gutowski in the Champaign office. He is awesome. He listens to you and what you are wanting to acheive. I have always had a hollowness under my eyes and it has gotten worse with age and medical problems. He gave me Radiesse under my eyes. He has a special technique that gets the filler where it needs to be with very little pain. It looks great! I also had Restylane Lyft for lip..."
- S. /
RealSelf /
Aug 25, 2017
"Breast Implant Revision - Honestly, if you are looking for the best, look no further because I can't recommend him enough!!"
- L. /
RealSelf /
Jun 11, 2017
"Best PS in Illinois - Chicago, IL - After consulting 4 other doctors I knew my search was over when I met Dr. Gutowski. His bedside manners were impeccable, he asked the right questions, was realistic with me, and kept me informed the whole time. I knew my case wouldn't be easy because I have a pre-existing condition that causes Chronic Anemia. For my story to be a success I needed a PS who excels at what he does, and 4 weeks..."
- X. /
RealSelf /
Jun 08, 2017
"Couldn't be happier! - Could not be more grateful that I choose Dr. Gutowski to perform my explant. Long story short...I have always wanted breast implants and then one day decided to do it. However, they came out bigger than what I had wanted and after 3 years and just couldn't do it anymore. Hard to sleep, workout, breathe..just wanted them out. I chose Dr. Gutowski because I felt comfortable with him and his..."
- L. /
RealSelf /
Jun 04, 2017
Previous
Next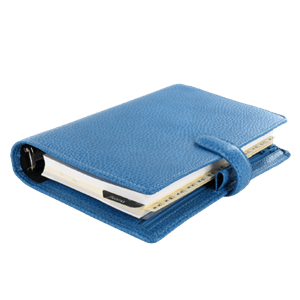 Related Procedures