In some cases, chest exercises are not enough to develop the pectoral muscles to a man's liking, so he can turn to pectoral implant surgery. The surgery places a silicone implant underneath the chest muscle in order to add definition for a more toned, contoured look. Chicago plastic surgeon, Dr. Karol Gutowski, offers this cosmetic procedure to his male patients who wish to have the rock hard chest with a natural look and feel. Since pectoral implants come in wide range of shapes and sizes, patients are able to work with Dr. Gutowski to create their best possible look.
Reviews
"I feel natural, and I can't put a price tag on how I feel with self confidence - After having 4 kids naturally I was uncomfortable with how my body looked. Nursing had depleted my breasts and my belly button still stuck out like I was 9 months pregnant. My husband and I agree that my body needed some attention. I needed a breast augmentation and surgery to push my belly button back in. After an intensive research process which also included 4 in-person consultations in..."
- B. /
RealSelf /
May 28, 2017
"Great bedside manner, great staff, great results! - From the very start, my experience with Dr. G and his staff was nothing but excellent! I reached out to several plastic surgeons inquiring about a non-surgical nose job, and although they all reached out within 1-2 days, Dr.G's office demonstrated excellent patient care right off the bat. Their patient coordinator, Ellen, called me and allowed me to come in for a consultation during a time..."
- M. /
RealSelf /
Jan 22, 2019
"Scar Revision Was Huge Success - I had scar revision done on 2 large scars in my abdomen. I had 3 major operations 10 years ago that left me with horrible scars. For years I hated the way they looked and I would ask doctors if they can fix it. I always heard the same thing that no one can fix that. Well Dr Gutowski proved them all wrong. I found Dr Gutowski while doing extensive research on qualified surgeons. He was amazing..."
- E. /
RealSelf /
Jan 21, 2019
"Just got Botox here and had such a great experience. Super clean and bright office, and everyone is super friendly. The doctor took his time with my consultation and wasn't pushy about anything. He took his time to go over any concerns and questions before asking if Botox was something I still wanted to do. He made conversation and made sure that I left without any questions or concerns, and if I did even after I left, to call or stop back in. Will definitely be back."
- A.M. /
Yelp /
Jan 17, 2019
"Amazing experience! - Dr. Gutowski is Amazing, Very knowledgeable & there for me every step of the way with every call & visit I couldn't have asked for a better Dr. His assistant, Ellen was just as amazing with answering every question & there for me also. The River North Surgery Center was also an amazing experience from the moment we walked in the door to the compationate nurses. The A..."
- 5. /
RealSelf /
Oct 14, 2018
Previous
Next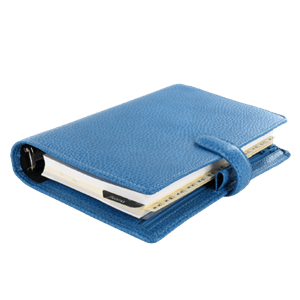 Related Procedures