In some cases, chest exercises are not enough to develop the pectoral muscles to a man's liking, so he can turn to pectoral implant surgery. The surgery places a silicone implant underneath the chest muscle in order to add definition for a more toned, contoured look. Chicago plastic surgeon, Dr. Karol Gutowski, offers this cosmetic procedure to his male patients who wish to have the rock hard chest with a natural look and feel. Since pectoral implants come in wide range of shapes and sizes, patients are able to work with Dr. Gutowski to create their best possible look.
Reviews
"I feel natural, and I can't put a price tag on how I feel with self confidence - After having 4 kids naturally I was uncomfortable with how my body looked. Nursing had depleted my breasts and my belly button still stuck out like I was 9 months pregnant. My husband and I agree that my body needed some attention. I needed a breast augmentation and surgery to push my belly button back in. After an intensive research process which also included 4 in-person consultations in..."
- B. /
RealSelf /
May 28, 2017
"Very Pleased with my Results. - One of my friends recommend Dr.Karol A.Gutowski for my eye lid surgery. I made the decision to see him and I was very pleased with the results. He and his staff was very professional and helpful. They explained every move to me throughout the process and made me feel very safe. A couple after the surgery I had a question and I was able to contact him directly through his cell phone and..."
- S. /
RealSelf /
Mar 28, 2019
"He is very competent, caring and kind - Dr. Gutowski is FANTASTIC! He is very competent, caring and kind. You can feel very confident with any procedure you have that the outcome will be beautiful. He does an amazing job and always has the best interest of patient at heart. He is the best and I wouldn't see anyone else!"
- M. /
RealSelf /
Mar 11, 2019
"Wonderful Experience - I am 68 years old and consulted with Dr Gatowski and Jocelin for noninvasive treatment for my neck. After discussing my options, I chose to have liposuction and the Profound RF. I experienced no pain and the entire staff couldn't have been more attentive and accommodating during and after the procedures. It has now been 12 days and I am so pleased already with the improvement I see. My only r..."
- T. /
RealSelf /
Feb 25, 2019
"Under Eye Injections by Dr. G - My experience with Dr. G was awesome! I've never had anything cosmetic done before so I was very nervous. I did a lot of research for Drs who do injectable fillers for the eye bag area. I came across Dr. G and decided to go with him. He made me feel very comfortable and never pushed anything on me. He listened to my concerns and chose which filler would be best for me. The procedure was way b..."
- A. /
RealSelf /
Jan 28, 2019
Previous
Next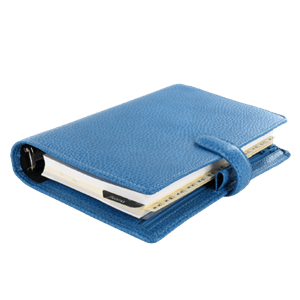 Related Procedures