When ears have an abnormal appearance, otoplasty, or ear surgery, can repair ears by manipulating the cartilage to reshape, resize and/or reshape ears as needed. With otoplasty, Chicago plastic surgeon, Dr. Karol Gutowski, can treat excessively large and protruding ears known as cup ears, as well as underdeveloped ears. These and other ear deformities can be caused by birth defects or a traumatic injury. Along with otoplasty, Dr. Karol Gutowski also performs earlobe repair surgery which can result from wearing overly heavy earrings or from an injury.
Reviews
"I feel natural, and I can't put a price tag on how I feel with self confidence - After having 4 kids naturally I was uncomfortable with how my body looked. Nursing had depleted my breasts and my belly button still stuck out like I was 9 months pregnant. My husband and I agree that my body needed some attention. I needed a breast augmentation and surgery to push my belly button back in. After an intensive research process which also included 4 in-person consultations in..."
- B. /
RealSelf /
May 28, 2017
"I Had an Amazing Experience - Everything was so perfect, I'm so happy!!! I'm really recommending him so nice and very professional. Before I felt so insecure but now everything is perfect so now I can start feeling secure and I know what I want the procedure it's not that bad and not really painful."
- A. /
RealSelf /
Sep 17, 2018
"Friendly, Professional and In Touch - Dr. Gutowski is genuinely a warm, considerate and pays close attention to your goals. He took the time to review options with me, explained the procedure and made himself readily available Incase I had any questions that may come up after my consultation. He personally called me after my procedure to ask how I was doing. Dr. Gutowski is a true professional in his field, and keeps the human..."
- F. /
RealSelf /
Aug 02, 2018
"48;3 Kids ,had Horrible Scar from Apendix - Dr.Gutovski is just awesome.I had lipo with laser done few days before Full tummy tuck . This Doctor is very caring and takes care of his patients .You can feel that he is there for you with anything you need. For me this tummy tuck was important to get my self confidence back.I'm on my second day of tummy tuck recovery ,yesterday on day of the surgery Dr Gutovski came to see me at my home i..."
- G. /
RealSelf /
Dec 06, 2017
"Breast Augmentation - My experience with Dr. Gutowski was absolutely perfect. Before consulting with him, I had already visited 3 other plastic surgeons in the Chicago area and still wasn't set on any of them. Once I met with Dr. Gutowski, I knew right away he was going to be the surgeon I chose. He spent so much time with me explaining everything I needed to know about the procedure including the different i..."
- R. /
RealSelf /
Oct 17, 2017
Previous
Next
Ear surgery may also involve a torn earlobe. This can occur with heavy earrings or through other trauma. The surgical repair of a torn earlobe is generally straightforward. The skin cleft between the two sides of the tear is removed, and using either a skin graft or donated cartilage, a new lobe is reconstructed. Sutures are used that are placed in both the front and back of the ear and will remain intact for several weeks. Several post-operative visits may be required so that the sutures can be removed in several phases to ensure the lobe is strong and aesthetically appealing.
In the cases of protruding ears, the cartilages are reformed and sometimes supported by splints. Soft tissues may also be trimmed away. The incisions are made behind the ear to reveal the ear's confines. The ears will be repositioned by tightening the skin and then sutured. In cases of hidden ears, when cartilages are not fully developed, manipulations may include reshaping the cartilages by pulling or repositioning while splints are placed as supports. Sometimes, tissue grafting is also necessary to render volume.
Otoplasties are performed with general anesthesia in an accredited surgical facility. It takes 1 to 2 hours to complete, and the patient will be sent home for recovery. The ear will be bandaged to keep the new position and shape in place. This also helps so that children cannot touch or play with their ears, which may complicate healing. Activities must be limited, especially within the first week. Scars will remain hidden behind the ears or within the natural folds if the incisions are made in front of the ear.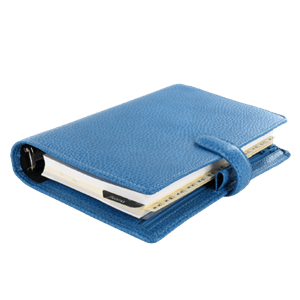 Plan Your Procedure
Procedure Recovery Location

Out-Patient
Contact Us
The ears typically mature faster than any other part of the body, therefore, at an appropriate age and time when surgical adjustments are made, the results are generally long lasting. Even as the body changes due to age and gravity, the changes to the ear will be minimal and a secondary otoplasty is usually not needed.
On average, 5-6 year olds are ideal candidates for otoplasty as the ear will be already developed and the cartilage and tissues will still be soft, making it easy to reshape. This age is also recommended as it is a time before any schooling, which helps to avoid teasing.
Usually, the condition is symmetrical to both ears. The final shape that the surgery will aim for will depend on the initial structure of the ear and how cartilages are placed. If the procedure is only for one ear, the shape will be patterned after the normally formed ear.
Related Procedures