When ears have an abnormal appearance, otoplasty or ear surgery can repair ears by manipulating the cartilage to reshape, resize and/or reshape ears as needed. With otoplasty, Chicago plastic surgeon Dr. Karol Gutowski can treat excessively large and protruding ears known as cup ears, as well as underdeveloped ears. These and other ear deformities can be caused by birth defects or an injury. Along with otoplasty, Dr. Karol Gutowski also performs earlobe repair surgery, which can result from wearing overly heavy earrings or piercings that have affected the overall appearance of the ear. There are a number of methods Dr. Gutowski can consider based on the condition of your ear and earlobe.
Reviews
"I feel natural, and I can't put a price tag on how I feel with self confidence - After having 4 kids naturally I was uncomfortable with how my body looked. Nursing had depleted my breasts and my belly button still stuck out like I was 9 months pregnant. My husband and I agree that my body needed some attention. I needed a breast augmentation and surgery to push my belly button back in. After an intensive research process which also included 4 in-person consultations in..."
- B. /
RealSelf /
May 28, 2017
"I needed help with my pendulous earlobes, and I asked Dr. Julia Kerolus to evaluate them and make a plan. She met with me and covered my hopes and expectations and explained what she could do surgically. I was fully aware of what to expect and the outcome was perfect. The actual earlobe reduction procedure was in the office, took about 14 minutes, and was actually a pleasant experience. I would do it again in a minute...but my earlobes look so great, I don't need to!!!!"
- M.R. /
Google /
Aug 02, 2019
"Dr Gutowski is fantastic. He and his entire office staff are very professional! His surgical skills are top notch!"
- M.M. /
Google /
Jul 18, 2019
"Very Pleased with my Results. - One of my friends recommend Dr.Karol A.Gutowski for my eye lid surgery. I made the decision to see him and I was very pleased with the results. He and his staff was very professional and helpful. They explained every move to me throughout the process and made me feel very safe. A couple after the surgery I had a question and I was able to contact him directly through his cell phone and..."
- S. /
RealSelf /
Mar 28, 2019
"He is very competent, caring and kind - Dr. Gutowski is FANTASTIC! He is very competent, caring and kind. You can feel very confident with any procedure you have that the outcome will be beautiful. He does an amazing job and always has the best interest of patient at heart. He is the best and I wouldn't see anyone else!"
- M. /
RealSelf /
Mar 11, 2019
Previous
Next
Ear surgery may also involve repairing a torn earlobe. This can occur with heavy earrings or through injury. The repair of a torn earlobe is generally straightforward. The skin cleft between the two sides of the tear is removed and a new lobe is reconstructed. Sutures are placed in the front and back of the ear and are removed after one week.
Patients with multiple piercings or with an unsightly appearance due to scarring can have it cosmetically corrected with an excision method. Dr. Gutowski will use a local anesthetic and carefully cut around the piercing to remove it to create a normal ear appearance.
In the cases of protruding ears, the incisions are made behind the ear and the cartilage is reshaped.
Otoplasties are performed either awake with a local anesthetic or asleep with anesthesia in an accredited surgical facility. It takes 1 – 2 hours to complete, and the patient will be sent home for recovery. The ear will be bandaged to keep the new position and shape in place. This also helps so that children cannot touch or play with their ears, which may complicate healing. Activities must be limited, especially within the first week. Scars will remain hidden behind the ears or within the natural folds if the incisions are made in front of the ear.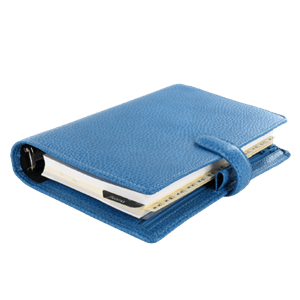 Plan Your Procedure
Procedure Recovery Location

Out-Patient
Contact Us
The ears generally mature faster than most other body parts; therefore, at an appropriate age and time when surgical adjustments are made, the results are generally long-lasting. Even as the body changes due to age and gravity, the changes to the ear will be minimal and a secondary otoplasty is usually not needed.
On average, 5 – 6-year-olds are ideal candidates for otoplasty as the ear will be already developed and the cartilage and tissues will still be soft, making it easier to reshape. This age is also recommended as it is a time before any schooling, which helps to avoid teasing.
Usually, the condition is symmetrical to both ears. The final shape that the surgery will aim for will depend on the initial structure of the ear and how cartilages are placed. If the procedure is only for one ear, the shape will be patterned after the normally formed ear.
Related Procedures