Chin implants, or chin augmentation, can provide additional volume to the chin area through the use of a silicone implant placed inside of a created chin pocket. Chicago plastic surgeon, Dr. Karol Gutowski, will use chin implants to improve the contours of a patient's face, strengthen the jawline and create a more distinctive profile. The overall look is increased facial harmony and symmetry. Since chin implants come in a wide variety of shapes and sizes, Dr. Gutowski will work with the patient to choose the best option for the perfect, most natural look.
During chin augmentation, the implant is positioned over the bone below the lips. A pocket is created, which will hold the prosthesis in place. Sometimes the bone is shaved to create a groove for the implant. Incisions are commonly placed in two areas that can easily conceal scars – on the underside of the chin or inside the lip, just between where the lower lip meets the gum. The results after this procedure are almost always positive for patients. An experience surgeon will create subtle results, yet dramatic enough to make a significant improvement to a person's self esteem.
Reviews
"I feel natural, and I can't put a price tag on how I feel with self confidence - After having 4 kids naturally I was uncomfortable with how my body looked. Nursing had depleted my breasts and my belly button still stuck out like I was 9 months pregnant. My husband and I agree that my body needed some attention. I needed a breast augmentation and surgery to push my belly button back in. After an intensive research process which also included 4 in-person consultations in..."
- B. /
RealSelf /
May 28, 2017
"Wouldn't go to anyone else - I saw Dr Gutowski in the Champaign office. He is awesome. He listens to you and what you are wanting to acheive. I have always had a hollowness under my eyes and it has gotten worse with age and medical problems. He gave me Radiesse under my eyes. He has a special technique that gets the filler where it needs to be with very little pain. It looks great! I also had Restylane Lyft for lip..."
- S. /
RealSelf /
Aug 25, 2017
"Breast Implant Revision - Honestly, if you are looking for the best, look no further because I can't recommend him enough!!"
- L. /
RealSelf /
Jun 11, 2017
"Best PS in Illinois - Chicago, IL - After consulting 4 other doctors I knew my search was over when I met Dr. Gutowski. His bedside manners were impeccable, he asked the right questions, was realistic with me, and kept me informed the whole time. I knew my case wouldn't be easy because I have a pre-existing condition that causes Chronic Anemia. For my story to be a success I needed a PS who excels at what he does, and 4 weeks..."
- X. /
RealSelf /
Jun 08, 2017
"Couldn't be happier! - Could not be more grateful that I choose Dr. Gutowski to perform my explant. Long story short...I have always wanted breast implants and then one day decided to do it. However, they came out bigger than what I had wanted and after 3 years and just couldn't do it anymore. Hard to sleep, workout, breathe..just wanted them out. I chose Dr. Gutowski because I felt comfortable with him and his..."
- L. /
RealSelf /
Jun 04, 2017
Previous
Next
Chin implant surgery may use either a local anesthesia or general anesthesia depending on the surgical case. The procedure is performed in an accredited surgical facility. It may last up to 2 hours. A liquid diet is usually recommended in the first 3 days to avoid any pressure around the chin as the sutures are sensitive until healed. The patient is allowed only light activities until the second week. There will be numbness on the area surrounding the implant. While this is normal, the sensation will gradually improve as weeks pass. As with any implant surgery, it generally takes up to a full year for the implant to settle into position and create a final outcome that is soft, natural and normal in feeling.
Chin augmentation is designed to emphasize the jaw line and create a balanced overall facial appearance. If there are excess fat deposits under the chin, which creates an impression of a double chin, liposuction may be performed. Before any cosmetic surgery, it is advised that the patient is close or already at their goal weight so it doesn't compromise the positive results of surgery. Sometimes, liposuction is sufficient as it already defines the chin without ever needing an implant.
Yes. With the implant and surrounding tissues adjusting to its new position, there will be a loss of sensation around the chin area and the skin around it will feel tighter than usual. This is an expected reaction post-surgery and shouldn't be a cause of anxiety. Eventually, sensitivity will return to normal, but it may take several months before the patient can regain sensation. The improvement will be gradual during the course of a year.
The incisions made during a chin augmentation procedure are placed inconspicuously within the inside of the lip or under the chin, therefore, there is limited to no scarring that occurs with this procedure.
Mentoplasty vs Genioplasty?
Mentoplasty is a procedure that adds fullness and shape to the chin. Genioplasty, on the other hand, is a surgical procedure that reconstructs the chin bone. Both procedures may be done at the same time as a combination surgery or as a single procedure depending on the patient's chin condition and aesthetic goals. Genioplasty is not always cosmetic in nature as there are conditions in which the procedure resolves a patient's bite or other medical concern.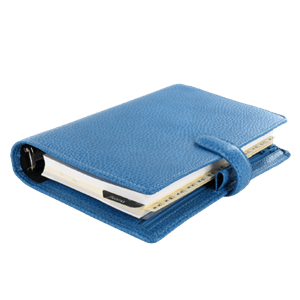 Plan Your Procedure
Procedure Recovery Location

Out-Patient
Contact Us
Related Procedures