Droopy eyebrows, upper eyelids and foreheads can greatly age patients and can be effectively corrected through a brow lift. This surgery lifts and repositions brows, eyelids and foreheads for a more youthful appearance. Chicago plastic surgeon, Dr. Karol Gutowski, utilizes several methods, which can place the incision along the hairline, the crease of the upper eyelid, from ear to ear or endoscopically with a few incisions near the hairline. Following the procedure, patients should look younger and more refreshed with a more lifted appearance, less bags and smoother skin in the treatment area.
Reviews
"I feel natural, and I can't put a price tag on how I feel with self confidence - After having 4 kids naturally I was uncomfortable with how my body looked. Nursing had depleted my breasts and my belly button still stuck out like I was 9 months pregnant. My husband and I agree that my body needed some attention. I needed a breast augmentation and surgery to push my belly button back in. After an intensive research process which also included 4 in-person consultations in..."
- B. /
RealSelf /
May 28, 2017
"Great bedside manner, great staff, great results! - From the very start, my experience with Dr. G and his staff was nothing but excellent! I reached out to several plastic surgeons inquiring about a non-surgical nose job, and although they all reached out within 1-2 days, Dr.G's office demonstrated excellent patient care right off the bat. Their patient coordinator, Ellen, called me and allowed me to come in for a consultation during a time..."
- M. /
RealSelf /
Jan 22, 2019
"Scar Revision Was Huge Success - I had scar revision done on 2 large scars in my abdomen. I had 3 major operations 10 years ago that left me with horrible scars. For years I hated the way they looked and I would ask doctors if they can fix it. I always heard the same thing that no one can fix that. Well Dr Gutowski proved them all wrong. I found Dr Gutowski while doing extensive research on qualified surgeons. He was amazing..."
- E. /
RealSelf /
Jan 21, 2019
"Just got Botox here and had such a great experience. Super clean and bright office, and everyone is super friendly. The doctor took his time with my consultation and wasn't pushy about anything. He took his time to go over any concerns and questions before asking if Botox was something I still wanted to do. He made conversation and made sure that I left without any questions or concerns, and if I did even after I left, to call or stop back in. Will definitely be back."
- A.M. /
Yelp /
Jan 17, 2019
"Amazing experience! - Dr. Gutowski is Amazing, Very knowledgeable & there for me every step of the way with every call & visit I couldn't have asked for a better Dr. His assistant, Ellen was just as amazing with answering every question & there for me also. The River North Surgery Center was also an amazing experience from the moment we walked in the door to the compationate nurses. The A..."
- 5. /
RealSelf /
Oct 14, 2018
Previous
Next
The incision techniques used during a brow lift procedure depend on the severity of sagging, the skin condition and the hairline location. There are classic incisions, which may be located on the upper eyelid, or a coronal incision, which runs from ear to ear underneath the patient's hair. A less invasive treatment is possible with an endoscopic brow lift.
This surgical technique places the incision along the natural upper eyelid crease or the brow's hairline. The focus is to trim away excess skin and tighten the remaining skin and underlying tissues to create a rejuvenated facial appearance. The weak tissues will be reattached to the brow bone by sutures or attached with temporary tiny hooks placed internally where the muscles will cling and heal into a new position. This treatment doesn't simultaneously resolve any issues of wrinkles on the upper forehead.
An incision that hides the scar within the hair area is the coronal brow lift. The cut is made from one ear to the other, running along a few inches above the patient's hairline. The eyebrows are then repositioned to correct the tired, aging appearance by pulling the muscles up. With this technique, the hairline is also positioned higher. The results are typically subtle, just enough to stretch the droopy eyelids, but not lifted too severely, which would result in a shocked, wide-eyed look.
The ultimate aim for a brow lift procedure is to give the face an appearance that is fresh and youthful. With this surgery, the plastic surgeon is an expert who ensures that results are subtle enough so that it doesn't look surgically treated. An experienced facial surgeon will have a thorough understanding of the internal structure of the face and will create results that are natural and prevent a wide-eyed or hyper-alert look.
Is Botox A Better Option?
BOTOX is a nonsurgical cosmetic treatment that targets forehead wrinkles. While it does an exceptional job of smoothing out lines and wrinkles on the forehad and around the eyes, it does not correct drooping of the skin folds around the eyes. Depending on the patient's case, BOTOX is worth trying initially to see if this treatment satisfies the patient's aesthetic goals. If BOTOX does little to the cosmetic issue, then a brow lift may be considered. Many patients benefit from a combination approach using surgery and BOTOX to attain the desired outcome.
The use of endoscopes gives way to less invasive treatments. During an endoscopy procedure, several small incisions, no longer than an inch, are made close to the hairline. A tiny camera at the end of a thin tube will be inserted to allow the surgeon to operate via a monitor. Other tubes are inserted that will perform the necessary surgical steps to correct the cosmetic problem. Sutures are placed underneath the skin to help lessen the scars. The healing from this technique is quicker compared to the classic brow lifts.
Because the incisions are made in areas that can act as concealer, often the hair or natural crease of the face, scarring is generally not obvious. The doctor will make sure that the incisions are carefully placed to minimize the effects of scarring.
A brow lift is performed under general anesthesia at an accredited surgical facility. It can last between 1 to 2 hours. Patients are sent home after surgery and advised to limit movement for up to 2 days. There will be some bruising and swelling that may be present on other areas of the face, such as the cheeks. Patients will be able to go back to a normal routine within a week. Strenuous activities must be avoided as it may affect healing. It is quite normal to feel as though the face is out of symmetry, but within 3-6 months, patients will see the optimized results, and look and feel younger with a rejuvenated outcome.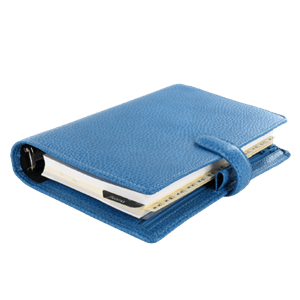 Plan Your Procedure
Procedure Recovery Location

Out-Patient
Contact Us
The plastic surgeon will initially evaluate the problem areas on the face and recommend the best approach. A brow lift enhancement is confined within the upper area of the face while a facelift also improves the appearance of the lower area of the face including the chin and the cheeks. Depending on the severity of the wrinkles and the sagging, a full facelift may be a better approach.
Related Procedures