For patients who have experienced significant weight loss, the body can be left with excessive, saggy skin that's not only unattractive but can be embarrassing. In this case, a patient might choose after weight loss surgery, a variety of cosmetic procedures that remove extra skin and contours the body for a more streamlined look. Chicago plastic surgeon, Dr. Karol Gutowski, removes the unwanted fat and tightens the underneath tissue to provide patients with beautiful results. Dr. Gutowski can perform procedures on problem areas such as the stomach, back, thighs, buttocks, arms and face.
Reviews
"I feel natural, and I can't put a price tag on how I feel with self confidence - After having 4 kids naturally I was uncomfortable with how my body looked. Nursing had depleted my breasts and my belly button still stuck out like I was 9 months pregnant. My husband and I agree that my body needed some attention. I needed a breast augmentation and surgery to push my belly button back in. After an intensive research process which also included 4 in-person consultations in..."
- B. /
RealSelf /
May 28, 2017
"Amazing experience! - Dr. Gutowski is Amazing, Very knowledgeable & there for me every step of the way with every call & visit I couldn't have asked for a better Dr. His assistant, Ellen was just as amazing with answering every question & there for me also. The River North Surgery Center was also an amazing experience from the moment we walked in the door to the compationate nurses. The A..."
- 5. /
RealSelf /
Oct 14, 2018
"I Had an Amazing Experience - Everything was so perfect, I'm so happy!!! I'm really recommending him so nice and very professional. Before I felt so insecure but now everything is perfect so now I can start feeling secure and I know what I want the procedure it's not that bad and not really painful."
- A. /
RealSelf /
Sep 17, 2018
"Friendly, Professional and In Touch - Dr. Gutowski is genuinely a warm, considerate and pays close attention to your goals. He took the time to review options with me, explained the procedure and made himself readily available Incase I had any questions that may come up after my consultation. He personally called me after my procedure to ask how I was doing. Dr. Gutowski is a true professional in his field, and keeps the human..."
- F. /
RealSelf /
Aug 02, 2018
"48;3 Kids ,had Horrible Scar from Apendix - Dr.Gutovski is just awesome.I had lipo with laser done few days before Full tummy tuck . This Doctor is very caring and takes care of his patients .You can feel that he is there for you with anything you need. For me this tummy tuck was important to get my self confidence back.I'm on my second day of tummy tuck recovery ,yesterday on day of the surgery Dr Gutovski came to see me at my home i..."
- G. /
RealSelf /
Dec 06, 2017
Previous
Next
Weight loss patients often realize the need for skin removal surgery when the following conditions become evident as they near their goal weight:
Sagging breasts
Loose folds of skin around the abdomen
Hanging skin and fat pockets around the hips
Sagging skin and excessive wrinkling around the buttocks area
Hanging skin from the inner thigh to the knee area
"Bat wings" or loose skin on the underside of the arms
"Turtle neck" or loose skin around the neck
Many of these conditions are inevitable after any major weight loss because skin, when stretched for a long time, loses its elasticity and fails to shrink back as the body becomes smaller.
After weight loss surgeries are ideal to trim down this excess of skin resulting in a tighter and firmer appearance. Many surgeons recommend grouping certain treatments together as they relate to the lower or upper body in order to minimize the risks of complications. An example of how a surgeon may group the surgeries include:
The upper body: Procedures such as liposuction, breast lift, tummy tuck and arm lift may be performed.
The lower body: Procedures such as liposuction, butt and thigh lift, lower body lift may be performed.
After weight loss surgery is considered a major operation in which the patient is put under general anesthesia. The number of hours it takes to complete this surgery varies, but on average it is between 4-7 hours. Overnight stay in the hospital is required so that patients can be closely monitored. While scarring is a part of this surgical process, a skilled plastic surgeon will make every effort to ensure that the incisions are kept as inconspicuous as possible. Post-surgery care is also prescribed so that the scars will heal properly. For many patients, the results after surgery are so positive and impactful, they are life-changing.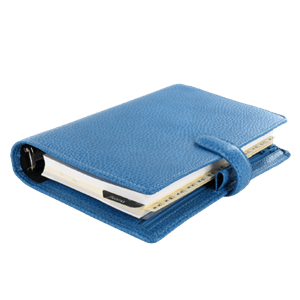 Plan Your Procedure
Procedure Recovery Location

Out-Patient
Contact Us
After Weight Loss Surgery FAQs
Typical body parts that are addressed for surgery are the abdomen, buttocks, upper thighs, breasts, arms and neck. The most common areas for improvement include the breasts and abdominal area, which can usually be done at the same time. During the course of losing weight, the areas of loose skin will become more obvious and it is usually around this time that patients begin consulting with a plastic surgeon.
Before moving forward with this procedure, patients should be at or near their goal weight. Sometimes, removing the loose skin helps accelerate weight loss. This is the case when loose skin gets in the way of the patient's daily physical activities.
Will Insurance Cover the Cost?
Insurance companies, for the most part, will not cover the expenses associated with cosmetic surgery. However, coverage does vary and sometimes may apply to weight loss patients where loose skin becomes a medical problem. Our billing coordinator works to provide accurate estimates and will thoroughly check the benefits of each provider.
Related Procedures